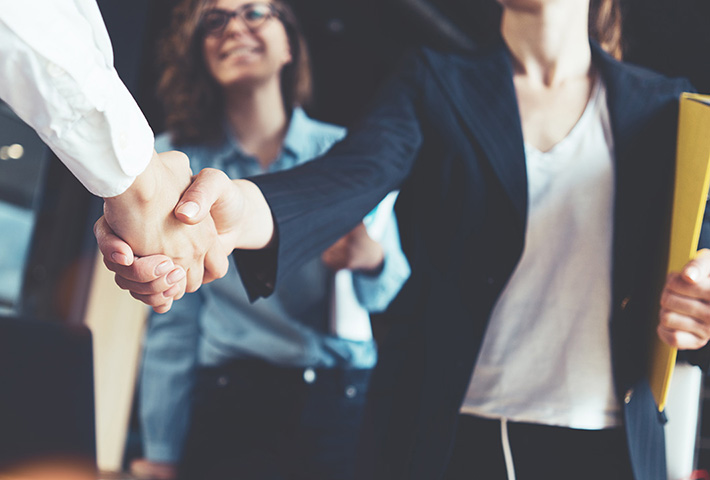 2 minute read
A client recently asked my advice about using a business loan to help him fund the cost of a physical move of his business. He was curious how to be best prepared to talk with the bank about his possible need. The answer I gave him works for any borrower wondering how to improve their chances for obtaining a loan from a bank: You should be able to easily articulate the answers to three basic questions:
What do you need the money for?
How are you going to pay it back?
What is your backup plan?
When you consider what you need to borrow money for, be as specific as possible. Claiming you will use the potential loan proceeds for "working capital" or "investments in my business" doesn't cut it. Having a line of credit for unexpected or seasonal expenses can be a really good reason to have a line, but use some rationale for how you came up with the amount of the request. If you are expanding or growing, then plan out how your growth will use cash – including new equipment, supplies, or inventory, or additional operating expenses or staff – and show how a business loan or line will be used to pay for those things.
Once you've looked at why and how much you need to borrow, your next step is to consider how you plan on paying the loan back. Will it take you a year? Five years? Or an even longer period? Will you be able to start making principal payments right away, or would the flexibility of interest-only payments provide some needed relief? And most importantly, where is the money going to come from to repay the loan? Using existing income from your business is how most banks will evaluate your request. But you may also find that you will depend on new sales, new clients, or sales of new products/inventory in order to make the cash that will be needed to repay the loan.
You should always have a backup plan: "What happens if my plans to repay the money I borrowed don't work out like I thought – then what?" Do you have enough profitability to repay the loan even if your new investments in your business don't work out? Do you have other sources of income you can tap into, like a salary from another job, or a family member? Do you have assets you can sell and use the proceeds to pay back the loan, or equity in another asset you can refinance to pay the business loan off, like a home? Being able to answer this question can help you and your lender have the peace of mind that using a bank loan to help grow your business is the right move.
Ensuring your business has the capital it needs to succeed has to be one of the top priorities for any business owner. When you think about using a bank loan to meet those needs, one of the easiest ways to make sure you are on the right path is to remember the three questions: What do I need the money for? How am I going to pay it back? What's my back up plan?
---
If you are interested in learning more or discussing options with a business banker, tell us about your business using the link below and we will have one of experienced team members reach out.