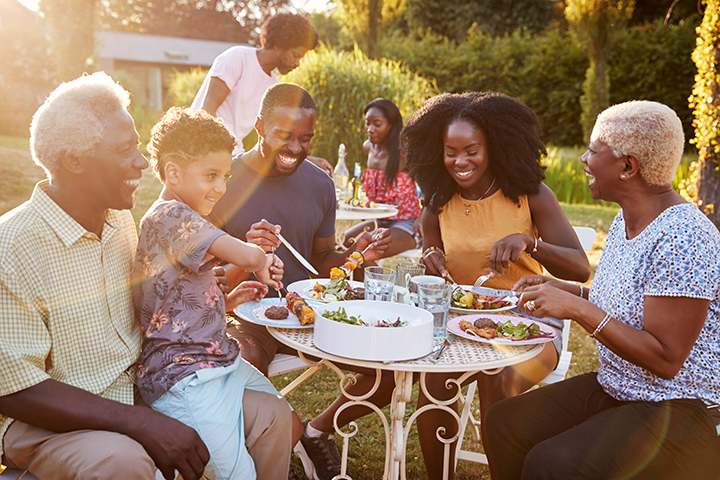 4 minute read
Our philanthropy services team recently made an interesting discovery about the importance of familial engagement when it comes to relationships, experiences, and overall family bonds.
In working with clients participating in philanthropic efforts, we witnessed familial engagement around philanthropy also creates purpose-driven community change in youth. Said another way, it can serve as a common ground for multigenerational families to have meaningful discussions around money, life, and wellness.
Philanthropy will open anyone's eyes beyond one's perspective and remind them of the legacy they each have the potential to leave. It inspires mental wellness, pro-social behaviors, and visionary forward-thinking as family members share new aspects of their life experiences and passion, and ultimately specific changes they would like to see in the community. It is for this reason that we feel philanthropy can be a bridge between generations.
When speaking about this generational progression with colleagues, it is clear that donors have become more introspective, more thoughtful, and more concerned for the integrity of their own future family generations. Many now take extra steps to evaluate charities with their families in mind before deciding to go deeper with causes for which they felt most aligned.
This of course means that individual relationships are critical to any nonprofit's livelihood – studies show that individuals should ideally account for approximately 60% or more of budget funding. Nonprofits understand this and have begun to cultivate the next generation as the future source of individual funding. Aligning the families and with the causes also ensures sustainability for the causes closest to their families' hearts.
Yet the trend is showing a troubling reality: Despite the uncertainty that rose during the pandemic Americans gave 4.9% more in 2021 than in 2020, but the number of individuals actually declined1. So, it is more critical than ever for any nonprofit's longevity to build its individual relationships with younger donors and find ways to deepen their engagement with the next generation. This highlights the importance of involving next generations in the nonprofit's mission and activities.
We see firsthand the benefits of more youth engaged and feeling connected to an organization's mission. The Philanthropy Services group has found that helping client's children become involved with a nonprofit and help change the community has been a life changing experience for them, as well as making the parents proud of their philanthropic journey.
Here are some examples of how we've worked with the next generation:
While an investment advisor was meeting with a client, he mentioned that his daughter, Alex, wanted to find a job at a nonprofit. The advisor introduced the Philanthropy Services group, and we arranged a site visit to meet the lead team of a nonprofit she was interested in. We also coached her through applying to organizations as well as the interview. Alex's dad (the client) was appreciative of the time we spent with his daughter. After Alex got a job at a local nonprofit, she introduced Philanthropic Services to the Executive team to provide fundraising help and strategic guidance. 
A Foundation administration client has a college-aged daughter who was on the Junior Board of the family foundation. She is interested in helping children and obtaining her degree in special education. The Philanthropy Services team worked with the Executive Director of a nonprofit serving youth in crisis and crafted an individualized and meaningful summer internship for Maddie. This experience was life-changing and solidified her chosen education path. She documented her work and experience on social media to further share the mission of the nonprofit. 
While working on strengthening and engaging the Junior Advisory Board for a Foundation Administration client, we designed nonprofit site visits. During a visit to an environmental organization, the mission to reduce plastic waste caught the teen's attention. Naomi was so moved by the information she learned that she began calling restaurants in a bid to reduce single use plastic.
It is extremely rewarding and beneficial to engage with nonprofit organizations. The legacy you make will be doubled by inspiring and leading the next generation. For guidance on how and where you can get involved, please contact the Philanthropy Services team at First Foundation.