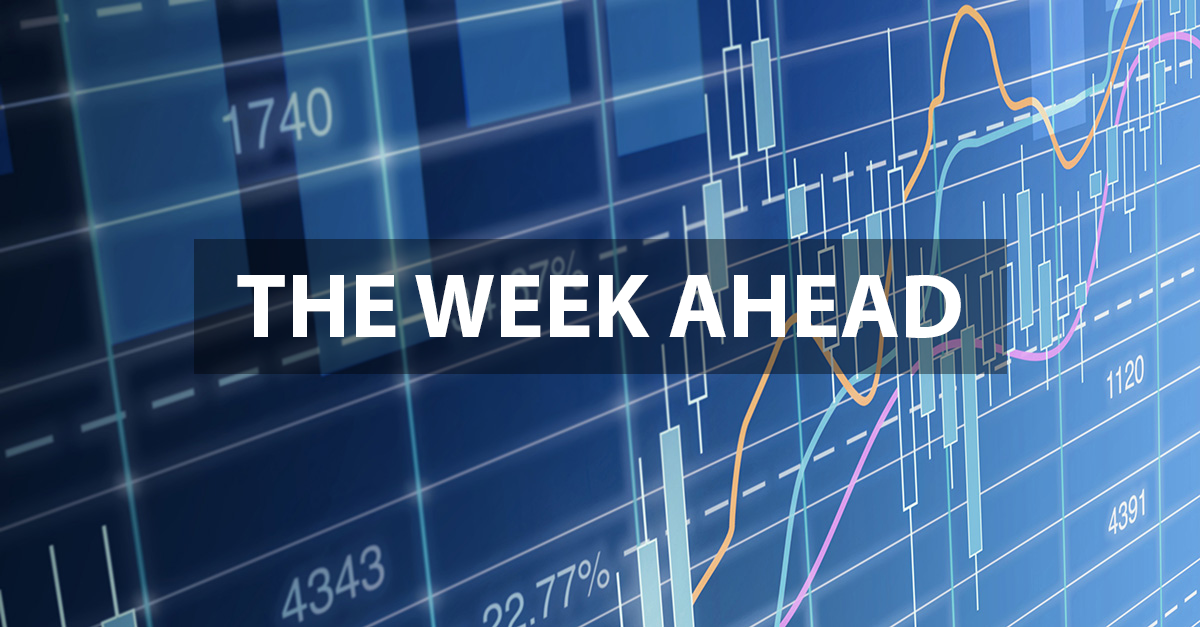 Welcome to "The Week Ahead" where we take a moment to provide our thoughts on what we can expect in markets and the economy during the upcoming week.
For those who know me well, they know that I love to read. Most of the time I'm juggling anywhere between two to three books at a time. While I do read occasionally on my iPhone, nothing is better than kicking back on a couch with a paperback or hardcover in-hand. As one can imagine, during the week, investment professionals are constantly reading up on economic data, policy information, researching companies, learning about new innovations, etc.
My current nightstand books are both very unique and interesting in their own ways. The first is "Age of Discovery – Navigating the Storms of Our Second Renaissance" by Ian Goldin & Chris Kutarna. Philosophical in nature, the authors pose the idea that today's era is mankind's second renaissance. With new innovations, technologies, and new frontiers being mapped (Mars landing anyone?), it makes a very interesting read as some of the parallels are striking. Science. Faith. Art. Greed. Progress.
The second book is aptly named, "The Psychology of Money" by Morgan Housel. An easy read of 19 short stories about one's relationship with money. One of my favorite chapter's in the book is titled "Nothing's Free." Market returns are not free – the fee being volatility. During out latest webinar we touched on our view that volatility will remain at elevated levels for the foreseeable future, primarily due to lower for longer interest rates and the massive amount of capital flowing through the system. 2020 was a perfect example for those investors who were able to pay the "volatility fee" saw strong results in all risk assets.
The week ahead will be the final week for the month of February and it'll be jam packed with economic data. We'll get the second reading for last quarter's GDP (4Q2020) and an update on PCE. More importantly, we'll have Fed Chair Jerome Powell presenting to Congress the FOMC's semi-annual monetary policy testimony Tuesday and Wednesday. It'll be another opportunity for the Fed to continue laying out the current progress of economic recovery and defending the need for continued support.
Data deck for February 20–February 26
| | | |
| --- | --- | --- |
| Date | Indicator | Period |
| February 22 | Leading Indicators | January |
| February 23 | Case-Shiller Home Price Index | December |
| February 23 | Consumer Confidence | February |
| February 23 | FOMC Semi-Annual Monetary Policy Report | ---- |
| February 24 | FOMC Semi-Annual Monetary Policy Report | ---- |
| February 24 | MBA Mortgage Applications | ---- |
| February 24 | New Home Sales | January |
| February 25 | Initial Jobless Claims | ---- |
| February 25 | Durable Goods Orders | January |
| February 25 | GDP (Second reading) | 4Q20 |
| February 25 | Pending Home Sales | January |
| February 26 | Wholesale Inventories | January |
| February 26 | Personal Spending | January |
| February 26 | Personal Income | January |
| February 25 | University of Michigan Consumer Sentiment | February |