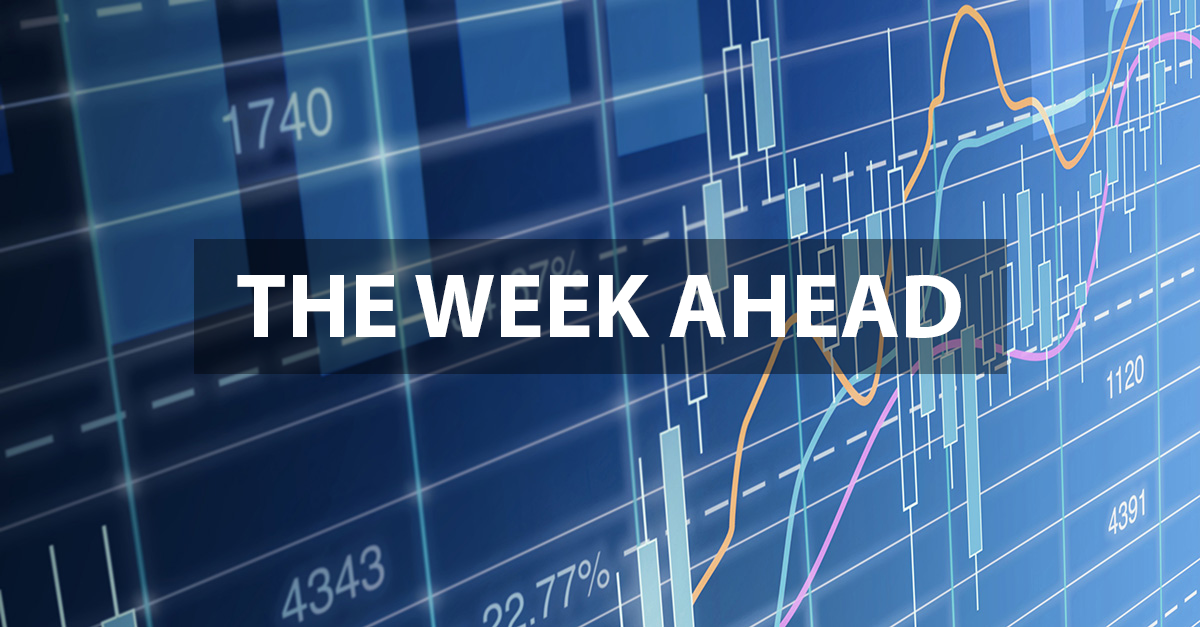 Welcome to "The Week Ahead" where we take a moment to provide our thoughts on what we can expect in markets and the economy during the upcoming week.
A couple of weeks ago I visited the Titanic exhibit in Los Angeles. It was really well done, and despite thinking I knew all there was to know about one of the most well reported tragedies of all time, I still came away with solemn appreciation for the events of April 14th, 1912.
Of course, the proximate cause of the sinking of what was believed to be an unsinkable ship was the iceberg. However, we know that was not what actually caused more than 1500 souls to be lost at sea - no, that was hubris. You see, on the Titanic's maiden voyage Captain Edward Smith wanted to not just beat the transatlantic record, he set out to smash it. Despite sea ice being reported in the area by multiple vessels, Captain Smith's ego was at the helm. The Titanic was traveling full speed ahead, and by the time the infamous iceberg could be seen, her fate was already sealed. Many rules and regulations that cruise ships must still abide by today came as a result of the sinking of the Titanic.
Last week was punctuated by heightened volatility. By the end of trading Friday, bond yields had plunged to 3.5%, commodities were flat, and global stocks were up 1.6% - interestingly led by a strong rally in international equities. Stocks started the day on edge last Friday when wage data came in very hot with a big 0.6% increase. Keep in mind, markets are hyper-focused on the Federal Reserve's reaction function toward inflation impulses. Fed Chair, Jay Powell has been very clear that he is willing to risk a recession to get inflation under control.
Fortunately for investors, inflation appears to be declining. Rent growth (one of the stickiest constituents of inflation) is coming down; in some major cities, rents appear to be actually declining! Chicken prices are plunging as are container freight rates and lumber is back down to pre-pandemic levels. Judging by gasoline futures, prices at the pump are set to decline another 20 cents between now and the much anticipated Fed meeting on December 14th. Most pundits are expecting the Fed to raise rates by half a percent rather than the large 75 basis point increases we saw the last four FOMC meetings.
With aggressive central bank tightening starting almost two years ago and the world economy probably slipping into a global recession, it is not surprising to see inflation around the world slowing. Given the lags in monetary policy, inflation is likely to continue to slow. With the US unemployment rate still just 3.7%, wage inflation will continue to be a challenge in the short-term. However, the labor market is starting to cool, we estimate unemployment claims should rebound to 250k, and layoff announcements will continue to rise. Unfortunately, this is the path necessary to reduce demand and set inflation on the path toward the Fed's target of 2%.
Data Deck for December 5 – December 9:
| | | |
| --- | --- | --- |
| Date | Indicator | Period |
| Dec 5 | S&P U.S. services PMI (final) | Nov |
| Dec 5 | ISM services index | Nov |
| Dec 5 | Factory orders | Oct |
| Dec 6 | Trade deficit | Oct |
| Dec 7 | Productivity (SAAR) revision | Q3 |
| Dec 7 | Unit labor costs (SAAR) revision | Q3 |
| Dec 7 | Consumer credit (level change) | Oct |
| Dec 8 | Initial jobless claims | Dec |
| Dec 8 | Continuing jobless claims | Nov 26 |
| Dec 9 | Producer price index final demand | Nov |
| Dec 9 | UMich consumer sentiment index (early) | Dec |
| Dec 9 | UMich 5-year inflation expectations (early) | Dec |
| Dec 9 | Wholesale inventories revision | Oct |