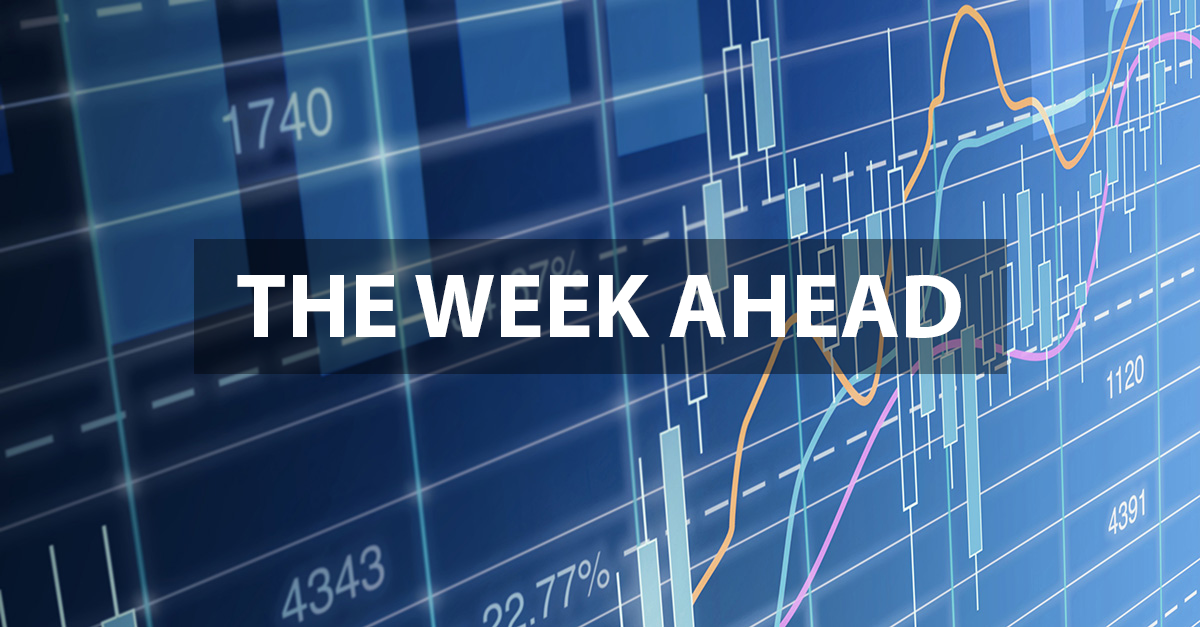 Welcome to "The Week Ahead" where we take a moment to provide our thoughts on what we can expect in markets and the economy during the upcoming week.
This summer I had the opportunity to tour Portugal and spent a few days in Porto, famous for their Port wine cellars, as well as the Douro Valley, where Port wine is actually made. For those unfamiliar with Port wine, it is a fortified wine typically served as a dessert wine. The Douro Valley also is known as the oldest demarcated wine region in the world, going all the way back to 1756. However, wine making in the Douro Valley has its origins harking back to Roman times. If you find yourself in the area, visit Quinta de la Rosa, where you can hike to Vale de Inferno and see some of the original Roman walls, still standing centuries later! As a fairly small "Quinta" (a family estate or farm), Quinta de la Rosa has been making port wine since 1815 and still follows the traditional method of treading grapes by foot in stone granite treading tanks known as lagares. The traditional foot crushing method allows for the grapes to be crushed, for the juice to absorb some of the grape skin tannins, and most importantly, not crush the grape seeds which can be bitter. It is a long and tedious process, with teams of 10-40 people, first stomping in a synchronized marching pattern for a few hours and then finally being allowed "Liberdade", freedom, where they can dance and tread at their own pace for another couple of hours.
Many Quintas today remain small private family operations. On the other end of the spectrum, a mere few miles away lies Quinta do Bomfim which is owned by the Symington Family, owners of nine different Port wine brands. The Quinta do Bomfim served as the main home for four generations of the family and is now open to visitors. They utilize robots and drones to help oversee the vineyards and utilize 16 weather stations to track rainfall and optimize their picking process. For better consistency and to produce more volume, they moved from traditional human grape stomping by creating their own stomping robot utilizing silicon feet which mimics a 78 kilo person! Port wine making is tightly controlled by the Institute of Port, the Instituto dos Vinhos do Douro e do Porto, which controls how you grow your grapes (no fertilizer or water irrigation is allowed after three years), when you can harvest your vineyard, how much you can harvest, and ultimately how much Port wine is produced. The fastest growing region for Port wine consumption? Asia. The current largest consumer? France. As the emerging market consumer in Asia continues to grow, Port wine might just be the next Bordeaux, Champagne, and Whiskey craze! For those interested in my tasting notes for some select Dow's Port, please see the end of this entry.
The week ahead will be headlined by the advance reading for U.S. GDP for the second quarter of this year. The first quarter reading surprised many investors given all of the headwinds, particularly the government shutdown, coming in at a solid growth rate of 3.1%. Consensus expectations are for a reading between 2-2.5%. Macro fears of lingering trade wars (Canada/Mexico, Eurozone, and China), an overly strong dollar due to negative interest rates overseas, and an oversupply of inventory from the previous quarter should slightly bring down growth from the first quarter. Additionally, with Washington continuing to be gridlocked, hopes of a bi-partisan infrastructure bill for 2019 are waning. We continue to believe that the U.S. economy will remain on track for expansion for the rest of 2019.
Data deck for July 20-July 26:
| | | |
| --- | --- | --- |
| Date | Indicator | Period |
| July 23 | Existing Home Sales | June |
| July 24 | New Home Sales | June |
| July 25 | Initial Jobless Claims | ---- |
| July 25 | Durable Goods Orders | June |
| July 25 | Advance Goods Trade Balance | June |
| July 26 | U.S. GDP (Advance Reading) | 2Q19 |
| July 26 | Core PCE | 2Q19 |

Tasting notes:
Dow's Late Bottle Vintage 2012
Nose: fruity, sweet, a basket of plums
Taste: simple, in your face, bold, stallion, sweet fruit, prune juice
Dow's 10-year Tawny Vintage Port
Nose: muted sweetness, musky
Taste: trail mix, dried raisins and walnuts, holiday fruit cake, caramel and honey, crème brulee burnt sugar topping
Dow's 1985 Vintage Port
Nose: funky, rotten fruit
Taste: umami, spice, black pepper, dense stone fruit, medicinal herbs, black cherry, Chinese plum candy