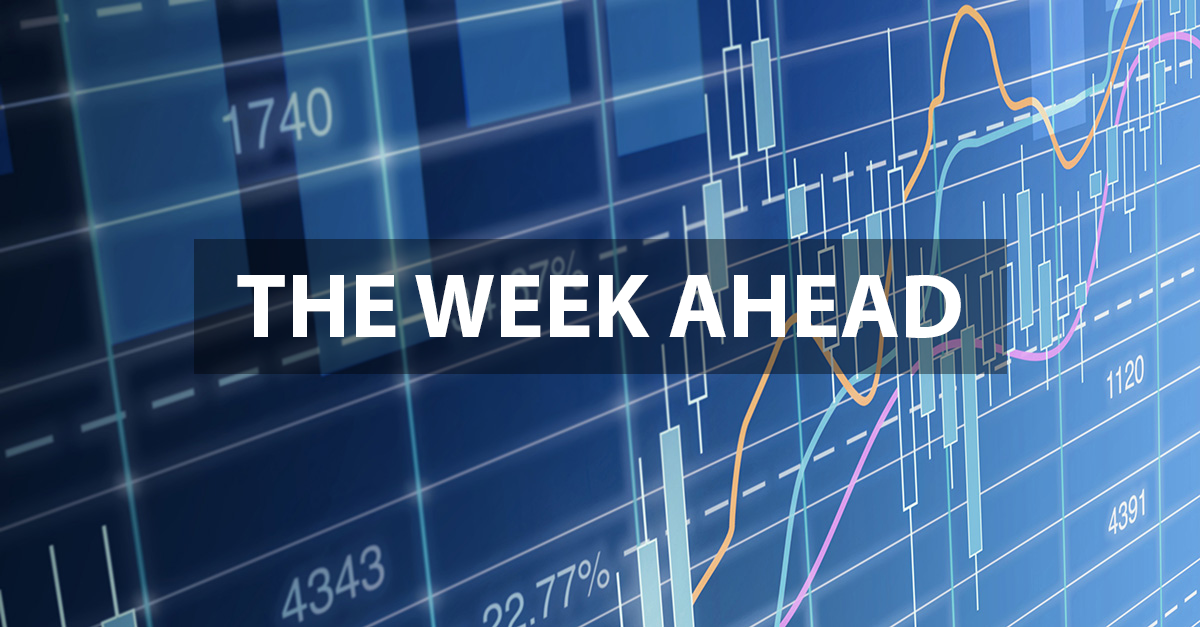 Welcome to "The Week Ahead" where we take a moment to provide our thoughts on what we can expect in markets and the economy during the upcoming week.
For most of 2018 I attempted to make a session of early morning yoga part of my daily routine. I had been doing yoga fairly regularly for years, and I thought it would make sense to ritualize it. Of course it was difficult at first, doing yoga everyday regardless of how sore or tired I felt, but I kept at it for about a year - rarely missing a class. After the better part of a year, it did get easier, but I started developing tendonitis in my wrist and knee. The pain eventually forced me to take a break whether I wanted it or not.
Much like my forced slowdown from yoga, the global economy has been on an unexpected slowing trend. After delivering its second straight year of above trend gross domestic product (GDP) gains as well as higher inflation and interest rates in 2018, growth in the global economy is set to ease slightly in 2019. We estimate the global economy will grow 2.9% in 2019, on par with the 3% gain in 2018. Recent disruptions in the euro area are expected to fade and the region is forecast to grow 1.7%. China is actively stimulating its economy (the second largest in the world) in order to sustain a 6% growth rate as it deals with internal imbalances and the fallout from a trade war with the U.S.
The domestic economy has been extremely strong. We are very likely to see the first 3% year on year GDP growth rate since the expansion began nearly 10 years ago. We must keep in mind the U.S. economy is very large and mature. It is very unlikely our economy is going to be able to continue to grow at a 3% pace. We expect to see 2.5% GDP growth for 2019 and further slowing back to trend of 2% in 2020. This is not to be unexpected. The booming 3% came from the massive stimulus package in the form of the Tax Cuts and Jobs Act of 2017. We may have further stimulus in the form of a bi-partisan infrastructure bill, but even that would be unlikely to have a similar effect. We also think that the risk of an outright recession remains low in 2019. The following is clear to investors currently:
Low unemployment
Stable inflationary environment
Continued expansion in the economy
Slower growth will also help to keep inflation in check, which should allow the Federal Reserve to keep interest rates lower for longer – a major positive for risk markets. Indeed, a slow growing economy is very different from a contracting economy.
I'm back to doing yoga, but now every other day. Like a mature economy, a mature yogi has to know his or her limits, and be at peace with them.
Namaste!
Data deck for February 25-March 1:
| | | |
| --- | --- | --- |
| Date | Indicator | Period |
| Feb. 25 | Chicago Fed national activity index | Jan. |
| Feb. 25 | Wholesale inventories | Dec. |
| Feb. 26 | Housing starts | Dec. |
| Feb. 26 | Building permits | Dec. |
| Feb. 26 | Case-Shiller home price index | Dec. |
| Feb. 26 | Consumer confidence index | Feb. |
| Feb. 26 | New home sales | Jan. |
| Feb. 27 | Advance trade in goods | Dec. |
| Feb. 27 | Durable goods orders | Jan. |
| Feb. 27 | Pending home sales index | Jan. |
| Feb. 27 | Factory orders | Dec. |
| Feb. 28 | Weekly jobless claims | 2/23 |
| Feb. 28 | GDP | Q4 |
| Feb. 28 | Chicago PMI | Feb. |
| Feb. 28 | Housing vacancies | Q4 |
| Mar. 1 | Personal income | Dec.& Jan. |
| Mar. 1 | Consumer spending | Dec.& Jan. |
| Mar. 1 | Core inflation | Dec.& Jan. |
| Mar. 1 | Markit manufacturing PMI | Feb. |