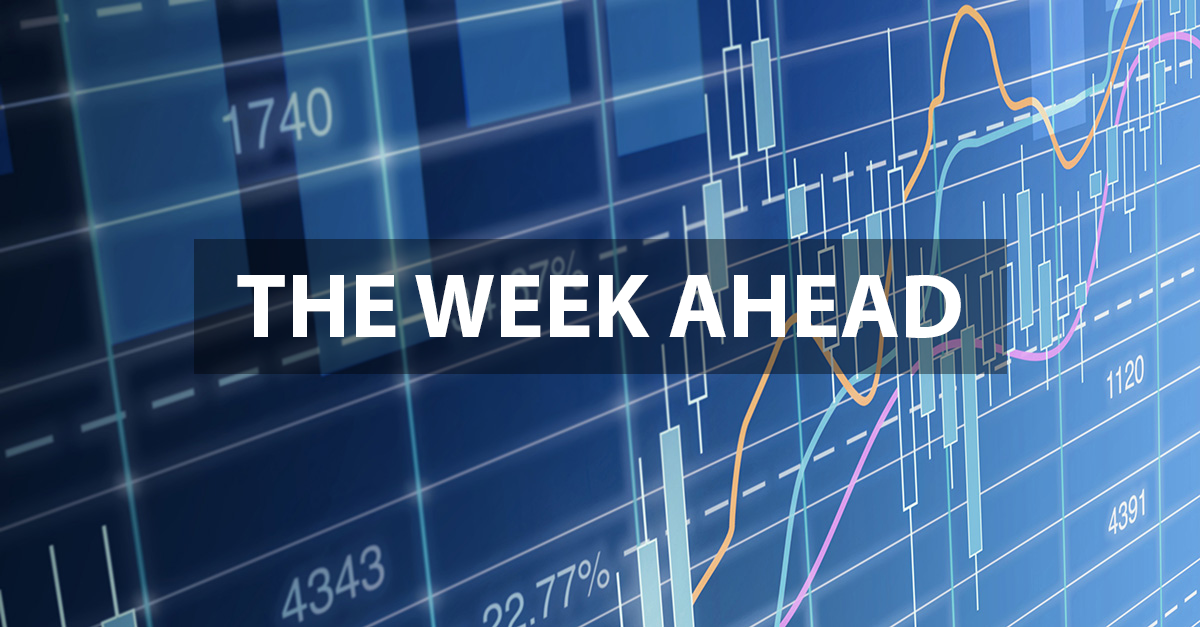 Welcome to "The Week Ahead" where we take a moment to provide our thoughts on what we can expect in markets and the economy during the upcoming week.
The "Blind Men and the Elephant" is a famous Indian fable that tells the story of a group of blind men that came across different parts of an elephant. In turn, each individual created their own version of reality.
The first approached the elephant, and happening to fall against his broad and sturdy side, at once began to bawl, "God bless me! But the elephant is very like a wall!"
The second, feeling the tusk, cried, "What have we here so very round, smooth and sharp? To me 'tis mighty clear, this wonder of an elephant is very like a spear!"
The third approached the animal, and happening to take the squirming trunk within his hands, thus boldly spoke, "I see the elephant is very like a snake!"
Then the elephant moved on while the blind men sat by the roadside all day and quarreled about him.
Each believed that they knew just how the animal looked based upon their extremely limited experience. There may be no better parable to analogize the current state of the economy. Depending on your perspective and which part of the economy you focus on, you can come to very different conclusions. The Conference Board Leading Economic Index (LEI) is one statistic that attempts to provide a holistic view of the economy rather than focusing on just one part of it. The LEI is a composite of economic measures designed to signal peaks and troughs in the business cycle. While somewhat difficult to believe, the Global LEI is back to pre-pandemic levels, and expectations are for it to continue to indicate further strength this week. However, while the economic momentum has been stunning, the lack of clarity about the fiscal stimulus package has intensified the possibility of an air pocket in markets. Given the economic backdrop caused by the unfortunate trajectory in COVID cases, it is likely we will see renewed volatility. Ironically, negative economic news could be taken positively by risk markets, as it increases the odds that Congress pushes through a significant economic relief package before the break on December 18. While I do not expect this elephant (economy) to go rogue, it is of course always prudent to respect the inherent unpredictable nature of all wild creatures.
Data deck for December 14–December 18:

| | | |
| --- | --- | --- |
| Date | Indicator | Period |
| Dec. 14 | Import price index | Nov. |
| Dec. 14 | Empire state index | Dec. |
| Dec. 14 | Industrial production | Nov. |
| Dec. 14 | Capacity utilization | Nov. |
| Dec. 14 | Retail sales | Nov. |
| Dec. 14 | Markit manufacturing PMI | Dec. |
| Dec. 14 | Markit services PMI | Dec. |
| Dec. 14 | Business inventories | Oct. |
| Dec. 14 | NAHB home builders' index | Dec. |
| Dec. 14 | Federal Reserve announcement | |
| Dec. 14 | Initial jobless claims | Dec. 3 |
| Dec. 14 | Continuing jobless claims | Nov. 28 |
| Dec. 14 | Housing starts | Nov. |
| Dec. 14 | Building permits | Nov. |
| Dec. 14 | Philly Fed index | Dec. |
| Dec. 14 | Current account deficit | Q3 |
| Dec. 14 | Leading economic indicators | Nov. |