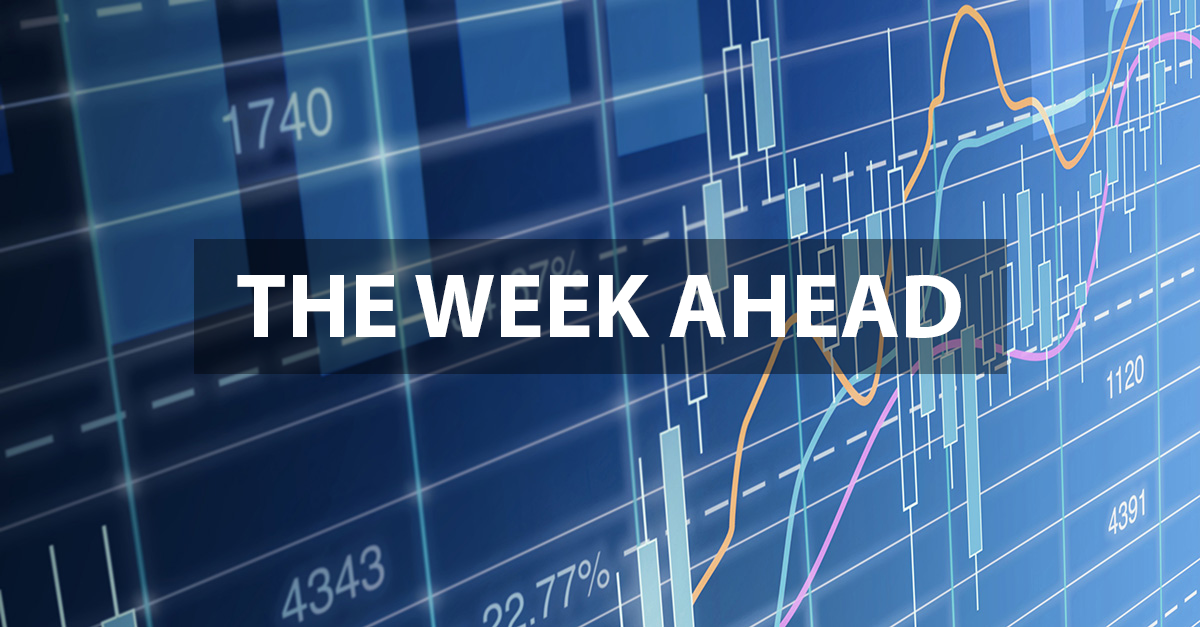 Welcome to "The Week Ahead" where we take a moment to provide our thoughts on what we can expect in markets and the economy during the upcoming week.
I recently visited Playa del Carmen in Mexico where I learned that at one time in the mid 2000's, it held the record as the fastest growing city in the world by the Guinness Book of World Records. In 1990 it had 2,000 residents, mostly all of local Mayan decent. By the 2000's it was growing at over 30% annually and it has slowly subsided to being just the fastest growing city in Latin America. In 2018 the population for Playa del Carmen was 252,000 and is expected to be over 300,000 by 2023. The local Mayan guides told me how the private toll road highway that we were traveling on to Chichen Itza was only one year old and how the previous roads had no shoulders, were basically dirt roads, and that back in the day the tree branches grew over the roads to form natural tunnels. Over 100 resorts have been built over the last 20 years on the Yucatan Peninsula. Many of the workers who helped build those resorts and the infrastructure to support them ended up staying to work there, bringing their families across Latin America to the area. As investors we often think about future economic growth and the potential wallets for goods and services along with all of the infrastructure that goes along with it. Now taking a look stateside, in 2018 a USA Today report showed the city of The Villages in Florida as the fastest growing city from 2010-2017, with its' population growing from 94,279 to 125,165 (a growth rate of 32.8%). Per a United Nations study from 2016, 23% of the world's population lived in a city with at least 1 million inhabitants and by 2030, that number is projected to increase to 27%.
Many investors have a home bias, there is a level of comfort of being familiar with the culture, the customs, and the language. Understanding the opportunities beyond our domestic boarders is critical for long-term investors. For example, the largest city (metro area) in the United States is New York City, at 8.55 million people. It's not even the largest city in North America, that title belongs to Mexico City with over 8.9 million residents. New York City would rank #28 in the world while Mexico City world rank #23. Ranked #1? Shanghai, China with 24.1 million residents! Beijing follows at #2 with 18.6 million residents and Karachi, Pakistan rounds up the top 3 with 18 million. While protectionism has been on the rise, it's clear that the world is continuing to grow via the emerging market economies where urbanization is continuing at a record pace as well and where the emerging middle class is clamoring for new technology and goods.
This week investors will be monitoring the Fed once again as the FOMC closes out their June meeting with a rate decision. The market is currently pricing in a 19.2% chance of a rate cut. Our view is that the Fed will continue to hold rates steady (with a cut later this year) and once again change their language around monitoring downside risks to be more accommodative. The dot plots are likely to shift lower or at the minimum, show a hold through 2021. Investors are pulling out their playbook from 2011-2015, once again viewing good news as bad news (reasons for the Fed to not ease) and bad news as good news (more reasons for rate cuts). Looking back, we had lift-off from zero in December 2015, one rate hike in 2016, three rate hikes in 2017, and four hikes in 2018.
Data deck for June 15-June 21:
| | | |
| --- | --- | --- |
| Date | Indicator | Period |
| June 17 | Empire Manufacturing | June |
| June 17 | NAHB Housing Market Index | June |
| June 17 | Net Long-term TIC Flows | April |
| June 18 | Housing Starts | May |
| June 18 | Building Permits | May |
| June 19 | MBA Mortgage Applications | June 14 |
| June 19 | FOMC Rate Decision | ---- |
| June 20 | Initial Jobless Claims | ---- |
| June 20 | Philadelphia Fed Manufacturing | June |
| June 20 | Current Account Balance | 1Q19 |
| June 20 | Leading Indicators | May |
| June 21 | Existing Home Sales | May |