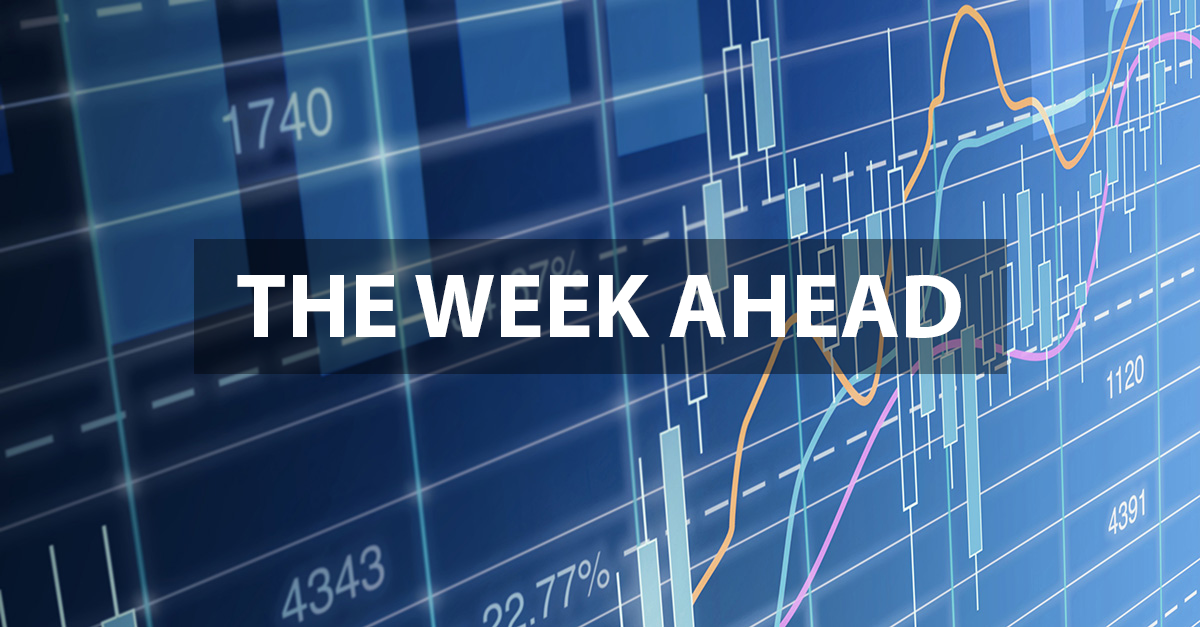 Welcome to "The Week Ahead" where we take a moment to provide our thoughts on what we can expect in markets and the economy during the upcoming week.
There is a lot that has gone well thus far in 2021. The global economy is on much firmer footing, bolstered by strong economic growth and a labor market that continues to heal ahead of expectations. Most Children are back in school, and the stock market just hit its 52nd all-time high this year. However, as always, there are a lot of looming issues that continue to plague the news headlines such as the Delta surge in the Southeast, and the seemingly endless list of anecdotal data showing inflation is on the rise. I was optimistic that we had seen the worst of Covid-19 during the winter and was ready to declare "twenty twenty-won," but unfortunately, the Delta variant being far more contagious is raging in certain geographies, straining hospitals systems and causing untold misery. If we examine other parts of the world such as the U.K. and India, whose Delta outbreaks started several months ahead of ours; their Delta cases have peeked and are now falling. This variant appears to burn brightly, but burns itself out relatively quickly.
Despite the fourth wave of the virus, the recovery continues to move along albeit at a slower pace. We have reduced our economic growth estimates from a blistering 7% for the third quarter down to 4-5%. Keep in mind, this is still about twice the trend rate of growth for the United States, but there is no denying that Covid has delayed (not derailed) the recovery to some extent.
Jerome Powell, Chair of the Federal Reserve, made it patently clear Friday in his Jackson Hole speech that he is not convinced by arguments that Fed policy will cause runaway inflation. Indeed, he repeated the FOMC's stated position that the test for pulling back on quantitative easing will be "substantial further progress" in the labor market. The essence of the speech was a robust defense of the idea that the surge in inflation will prove to be transitory. He also suggested that the long-term downward pressure on inflation caused by demographics and globalization are likely to continue: "While the underlying global disinflationary factors are likely to evolve over time, there is little reason to think that they have suddenly reversed or abated. It seems more likely that they will continue to weigh on inflation as the pandemic passes into history." Given the Fed's clear desire to see the labor market return to full employment, we can expect no tapering of quantitative easing until November or December.
While Covid-19 is still a major issue, and we cannot declare victory over the virus, there is no denying the substantial progress we have achieved thanks to human ingenuity. In other words, this is not "twenty twenty-too."
Employment is the key report this week. U.S. payroll employment likely climbed around +800k in August, and the unemployment rate probably edged down to 5.2%. After being dragged down by global supply chain issues, the Manufacturing PMI probably fell to 58.5% (well within expansionary territory). Vehicle sales, also impacted by supply chain dysfunction will see sales slip to around a 14.6MM annual pace.
Data deck for August 30–September 3:

| | | |
| --- | --- | --- |
| Date | Indicator | Period |
| Aug 30 | Pending home sales | Jun |
| Aug 31 | Case-Shiller home price index (year-over-year) | Aug |
| Aug 31 | Chicago PMI | Aug |
| Aug 31 | Consumer confidence index | Aug |
| Sep 1 | ADP employment report | Aug |
| Sep 1 | Markit manufacturing PMI (final) | Aug |
| Sep 1 | ISM manufacturing index | Aug |
| Sep 1 | Construction spending | Jul |
| Sep 1 | Motor vehicle sales (SAAR) | Aug |
| Sep 2 | Initial jobless claims (regular state program) | Aug 28 |
| Sep 2 | Continuing jobless claims (regular state program) | Aug 21 |
| Sep 2 | Trade balance | Jul |
| Sep 2 | Productivity (revision) | Q2 |
| Sep 2 | Unit labor costs (revision) | Q2 |
| Sep 2 | Factory orders | Jul |
| Sep 2 | Core capital goods orders (revision) | Jul |
| Sep 3 | Nonfarm payrolls | Aug |
| Sep 3 | Unemployment rate | Aug |
| Sep 3 | Average hourly earnings | Aug |
| Sep 3 | Markit services PMI (final) | Aug |
| Sep 3 | ISM services index | Aug |