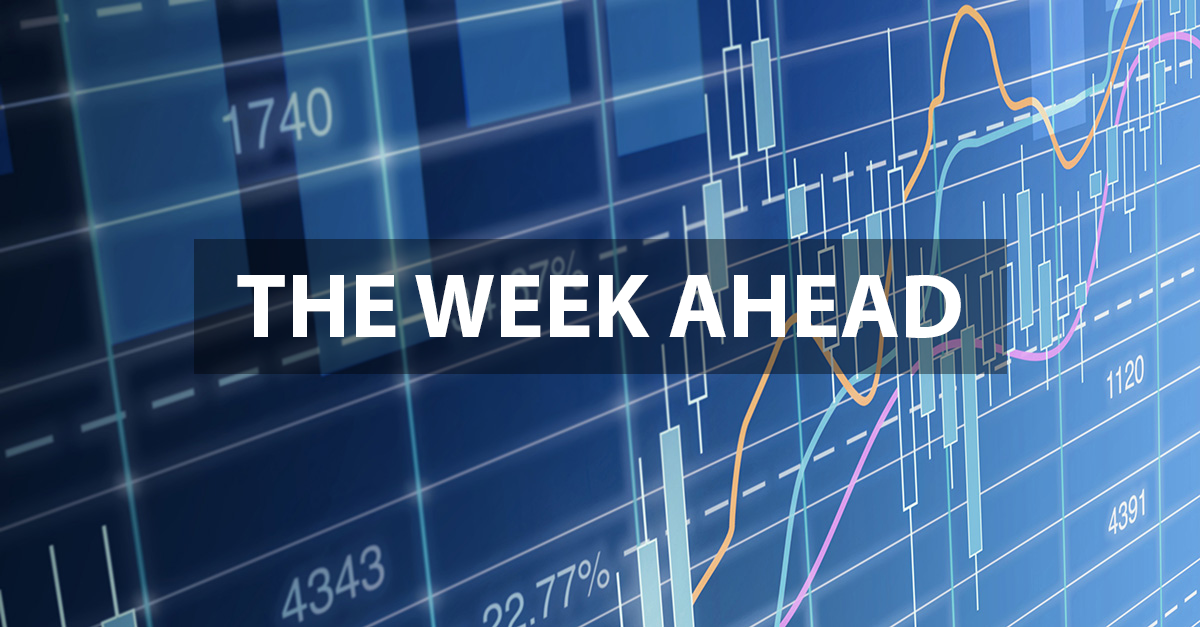 Every week, we have been writing about what to expect in the markets in each coming day. While this week is no different, we did want to take this first week of the new year to pause and look further out.
Last year served as a kind of counterweight to 2017. As jubilant and unprecedented as 2017 was, 2018 initially brought new highs, such as record highs in late September for domestic equity markets, but ultimately ended with much angst and the worst annual return for domestic equity markets since 2008. A China slowdown scare, the reintroduction of volatility, global growth fears, worries about overly aggressive Fed policy, inverting yield curves, midterm elections, BREXIT, and trade wars were all part of the headlines for 2018.
While the calendar year has turned, not much clarity has been provided to answer investors' main question from late 2018: Are we in a regular correction, a full-blown bear market, or about to enter a recession? Each of the aforementioned global macro fears will slowly become clarified, one way or another, in 2019. The market dislikes uncertainty which is muddying global growth expectations (i.e., will the US-China trade war turn into a new Cold War?). A slower growing economy – the most likely outcome if a trade truce is negotiated – is very different from a contracting economy, which is a more likely outcome if a Cold War begins. Our base case scenario for 2019 is the former, though we remain vigilant about the possibility of the latter.
Data deck for 2019:
| | | |
| --- | --- | --- |
| Date | Country / Region | Event |
| January 1 | Brazil | President-elect Jair Bolsonaro to be sworn in |
| January 3 | United States | The 116th Congress will be sworn in |
| January 14 | United Kingdom | Parliament will vote on the Withdrawal Agreement |
| January 23 | Japan | Bank of Japan monetary policy meeting |
| January 24 | European Union | European Central Bank Governing Council meeting |
| January 29-30 | United States | FOMC Meeting |
| February 7 | United Kingdom | Bank of England meeting |
| February 16 | Nigeria | Presidential and General Elections |
| February 17 | United States | Commerce Department deadline for report on potential auto tariffs |
| February 24 | Thailand | General Elections |
| March 1 | China | The National People's Congress meets |
| March 1 | USA/ China | Trade truce negotiated by Presidents Trump and Xi expires |
| March 2 | United States | Federal debt ceiling reinstated |
| March 7 | European Union | European Central Bank Governing Council meeting |
| March 19-20 | United States | FOMC Meeting |
| March 29 | United Kingdom | BREXIT Day scheduled |
| March 31 | Ukraine | Presidential Elections |
| April | OPEC | OPEC meeting to review production |
| April 11 | European Union | European Central Bank Governing Council meeting |
| April 12-14 | IMF | Spring Meetings of the International Monetary Fund and the World Bank Group |
| April 14 | India | General Elections |
| April 14 | Finland | General Elections |
| April 17 | Indonesia | Presidential and General Elections |
| April 25 | Japan | Nationwide & Local Elections |
| April 25 | Japan | Bank of Japan monetary policy meeting |
| April 30 | Japan | Emperor Akihito will relinquish the throne to his eldest son, Crown Prince Naruhito |
| April 30 – May 1 | United States | FOMC Meeting |
| May | South Africa | General Elections |
| May 2 | United Kingdom | Local Elections |
| May 2 | United Kingdom | Bank of England meeting |
| May 13 | Philippines | General Elections |
| May 18 | Australia | Senate Elections |
| May 23-26 | European Union | European Parliamentary Elections |
| May 25 | Belgium | Federal Elections |
| May 26 | Germany | Regional Elections |
| May 26 | Spain | Local and Regional Elections |
| June 6 | European Union | European Central Bank Governing Council meeting |
| June 8-9 | G-20 | G-20 Trade, Finance, and Central Bank Ministerial Meetings |
| June 18-19 | United States | FOMC Meeting |
| June 17 | Denmark | General Elections |
| June 28-29 | G-20 | G-20 Summit |
| July | Japan | House of Councilors Election |
| July 2 | European Union | First meeting of the new European Parliament |
| July 25 | European Union | European Central Bank Governing Council meeting |
| July 30 | Japan | Bank of Japan meeting |
| July 30-31 | United States | FOMC Meeting |
| August | United States | Federal debt ceiling potentially reached if limit not yet raised |
| August 1 | United Kingdom | Bank of England meeting |
| August 25 | G-7 | G-7 Meeting |
| September 12 | European Union | European Central Bank Governing Council meeting |
| September 17 | United Nations | UN General Assembly meeting |
| September 17 | United States | FOMC Meeting |
| October | Ukraine | Parliamentary Elections |
| October 6 | Portugal | General Elections |
| October 18-20 | IMF | International Monetary Fund and World Bank Group meetings |
| October 20 | Greece | General Elections |
| October 20 | Switzerland | National and Federal Council Elections |
| October 21 | Canada | Federal Elections |
| October 24 | European Union | European Central Bank Governing Council meeting (and President Draghi's last meeting) |
| October 27 | Argentina | Presidential Elections |
| October 29-30 | United States | FOMC Meeting |
| October 31 | Japan | Bank of Japan meeting |
| November 1 | European Union | New European Commission President and Commissioners take office |
| November 5 | United States | Gubernatorial Elections in Kentucky, Mississippi, and Louisiana |
| November 5 | Israel | General Elections |
| November 7 | United Kingdom | Bank of England meeting |
| November 19 | Poland | General Elections |
| December | OPEC | OPEC meeting |
| December 10-11 | United States | FOMC meeting |
| December 12 | European Union | European Central Bank Governing Council meeting |
| December 19 | Romania | Presidential Elections |