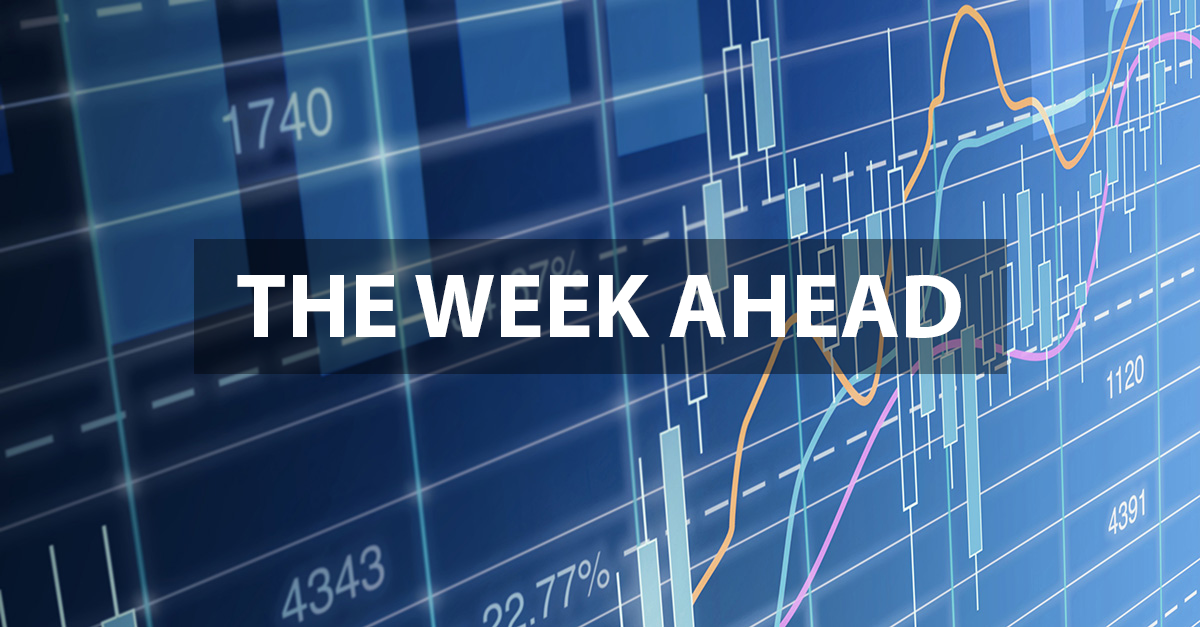 Welcome to "The Week Ahead" where we take a moment to provide our thoughts on what we can expect in markets and the economy during the upcoming week.
With one of the most consequential Election Days in American history coming up on Tuesday, I thought it would be a good idea to discuss the impact on the multitude of challenges our nation continues to tackle. While the economic recovery has indeed been stronger and more V-shaped than just about anybody would have believed possible six months ago, we still face several challenges, such as:
Surging COVID-19 cases
Economic fallout from the pandemic
Social unrest
Policy differences between the Republicans and Democrats are stark and will have both short-term and long-term implications for the markets. One way to distill it down is that a Trump victory would be good for corporate bottom lines. The president's pro-growth policies of low taxes and deregulation will help to keep corporate earnings strong and will be beneficial to the large cap companies that have done well under his administration. On the other hand, we would expect to see a relatively smaller fiscal stimulus package as compared to the Democratic policy response.
Under a Democratic sweep scenario in which both the White House and the Senate change hands, we would expect to see the potential for a much larger stimulus package. Such legislation would almost certainly create a short-term boost to risk markets, but would likely heighten the risk for inflation. A Biden win would be favorable to corporate top lines as we expect more public investment in infrastructure, R&D, and clean energy. The potential for $3 trillion of government largess may be enough to spark surge in the cyclicals and small cap stocks, which have lagged behind their larger, more defensive brethren. While taxes and regulation would increase, the levels would most likely remain below that of the Obama regime.
Market volatility will almost certainly remain elevated until we have a clear election outcome. Unfortunately, several decisive states will not start counting mail-in ballots until after Tuesday, meaning it could be several days, or possibly even weeks, until we know the results. One key state, Florida, with its 29 electoral college votes, has been counting ballots as they come in so that may provide clarity.
Historically, trying to guess where the market is headed based on politics has not been a good strategy. With President Trump, we would expect to see low taxes and continued deregulation, but a more parsimonious fiscal relief package. On the other hand, while taxes and regulations would increase with the Democrats, they would also provide a substantially greater stimulus that would boost the economy in the short-term. No matter what happens, it is likely to be a bumpy ride. Our advice, as always: ignore the noise and maintain a long-term perspective.
Data deck for November 2–November 6:

| | | |
| --- | --- | --- |
| Date | Indicator | Period |
| Nov. 2 | Markit manufacturing PM | Oct. |
| Nov. 2 | ISM manufacturing index | Oct. |
| Nov. 2 | Construction spending | Sep. |
| Nov. 3 | Election Day | |
| Nov. 3 | Factory orders | Sep. |
| Nov. 3 | Motor vehicle sales | Oct. |
| Nov. 4 | ADP employment report | Oct. |
| Nov. 4 | Trade deficit | Sep. |
| Nov. 4 | Markit services PMI | Oct. |
| Nov. 4 | ISM services index | Q2 |
| Nov. 5 | Initial jobless claims | Oct. |
| Nov. 5 | Initial jobless claims | Oct. |
| Nov. 5 | Continuing jobless claims | Oct. |
| Nov. 5 | Productivity | Q3 |
| Nov. 5 | Unit labor costs | Q3 |
| Nov. 6 | Nonfarm payrolls | Oct. |
| Nov. 6 | Unemployment rate | Oct. |
| Nov. 6 | Average hourly earnings | Oct. |
| Nov. 6 | Wholesale inventories | Sep. |
| Nov. 6 | Consumer credit | Sep. |