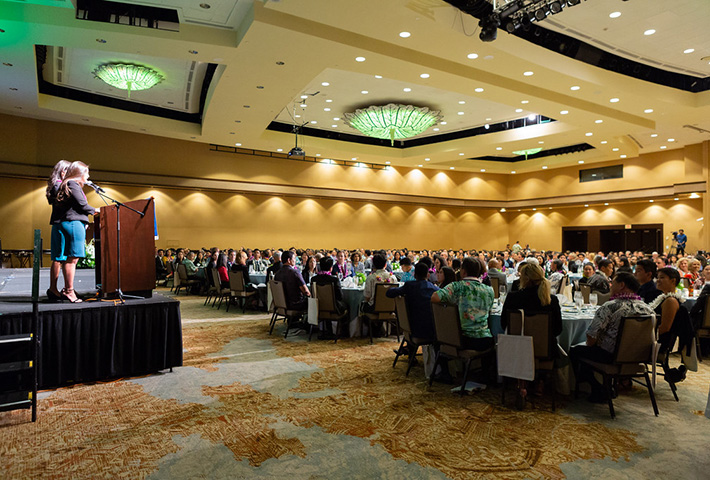 With a simple gift, you can change a life: First Foundation Bank and Shidler College of Business.
As a company that upholds the values of building a strong foundation, we are proud to have a long standing partnership with University of Hawai'i. Over the years, we have sponsored various activities at the school. Most notably, First Foundation supports students' educational aspirations through the financial aid programs at the Shidler College of Business.
Our sponsorship of its Business Night event has been ongoing for five years. Each year, bank leadership and employees are partnered with students. The mentorship relationship looks different for each grouping, but usually consists of meeting over coffee or a meal, sharing business experience, goals, and discussing classes and topics that interest the student. They continue to meet and connect (now more often it is virtually) as the students would like and their busy schedules allow.
First Foundation's support is directed towards a scholarship to incoming Shidler Business School freshmen to invest in them as young leaders, and encourage them to reach for their true academic potential. The students are selected based on many factors, including academic, but their leadership skills are what sets them apart. These future leaders carry so much potential for not only their own careers and lives, but for the greater part of the island and the culture they represent.
Honolulu's Branch Manager, Elroy Abe, has been leading the Business Night scholarship program for First Foundation. Elroy is active with local community organizations and leads volunteer efforts regularly at the Honolulu branch.
"This opportunity allows us to be mentors to these business students. As a former student of the University of Hawaii's College of Business Administration, I am happy to be able to give back to my community and help support our future leaders!"
Our 2020 scholarship student, Stefani Sakamoto, is planning on majoring in Human Resources and Management. Stefani works at Panahou School as a Leadership Fellow and runs entrepreneurial design sprints for second through fifth graders after school. She also holds an internship and serves as the Director of Human Resources for the Business Executive Society of Tomorrow and is the Community Service Co-Chair of her sorority.
The partnership with University of Hawai'i is a success because of our dedicated staff who take the time to prioritize giving back in their community. Both Elroy and bank advisory member, Gill Berger, have begun building a mentorship relationship with Stefani. Gill is a true leader himself who spends hours mentoring nonprofits, community organizations, startups, and other small business ventures that have a community development goal.
"Working with these students is energizing, inspiring, and educational. We continue to support each of them as they wish or need throughout their educational career. As in most volunteer opportunities, we are benefiting far beyond our contribution of time."
Stefani is planning to study abroad with the scholarship funds, to round out her academic career and enable her to participate in new experiences without burdening her family's finances.
"Mahalao for making my college ambitions a reality. Your act of kindness has created a story for me to share with others."