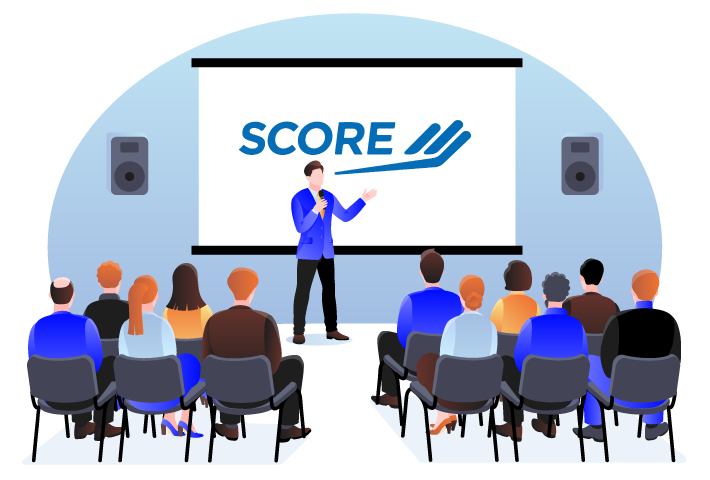 2 minute read
Since 1964 SCORE, an organization that is an arm of the Small Business Administration (SBA), has been helping small business owners grow and succeed. The organization has the largest network of volunteer small business mentors in the United States. Mentors come from all fields to help guide small business owners through the process of how to start, grow, or transition their business. SCORE mentors are all volunteers; most of them are retired business owners or C-level executives.
In 2020, SCORE saw the need growing due to the COVID-19 pandemic. They were able to help its Los Angeles-based chapter, SCORE Los Angeles, start 2,849 new businesses—which in turn created 6,828 new non-owner jobs. The chapter held 12,958 mentoring sessions and other services for small business owners, and their client base of owners and entrepreneurs is made up of 60% women, 46% minorities, and 9% veterans.
First Foundation Bank was introduced to SCORE Los Angeles by Julie Lee, LA-based SBA Lending Officer, who works closely with its mentors and decided to get involved. She helps small business owners in various ways, including working through their financing options. If someone starting a new business isn't sure how to get funding, Julie helps provide insights into their specific business—from which paperwork or forms to prepare, to what documentation is needed for their application. Julie focuses on mentoring individuals who are looking for smaller sized loans and need help getting in touch with community development lenders.
Last year, Julie nominated SCORE Los Angeles for our "Supporting Our Communities" partnership grant to support their virtual business workshops in collaboration with the Los Angeles County Public Library. SCORE Los Angeles was selected and awarded a grant of $25,000.
With the proceeds of the grant, SCORE Los Angeles was able to livestream workshops in May 2021 on both its website and Facebook page. The workshop participation included 345 people and over 1,000 views. Based on its success, the library increased the number of workshops and the recordings are available to anyone at any time. According to SCORE Los Angeles Chair, Laura Soloff-Geller, "The Supporting Our Communities program has helped SCORE better connect with the diverse and underserved communities in Los Angeles ... where our help is needed most."
Julie Lee is passionate about SCORE Los Angeles as they are making an impact locally, providing as-needed and on-going help from mentors, workshops, and community engagement. "SCORE Los Angeles helps business owners at any stage in their business' journey, from inception to operation. It is rewarding to be a part of helping them access capital to fulfill their mission."
---
To learn more about First Foundation's efforts with nonprofits visit our Community page here: https://www.firstfoundationinc.com/community
To learn more about SCORE Los Angeles and all the great work they are doing in the community, visit: https://losangeles.score.org/